Roots and Blues Workshops
Rambling Steve Gardner's "American Roots And Blues Work Shop" is an American Musical Overview of the life and times that shaped American blues, jazz, and rock'n roll from the 1800's to the 1950's.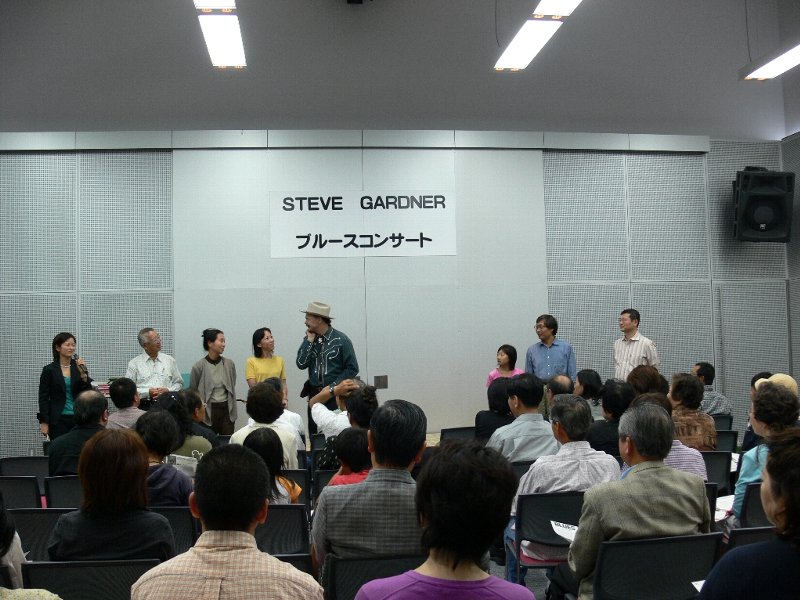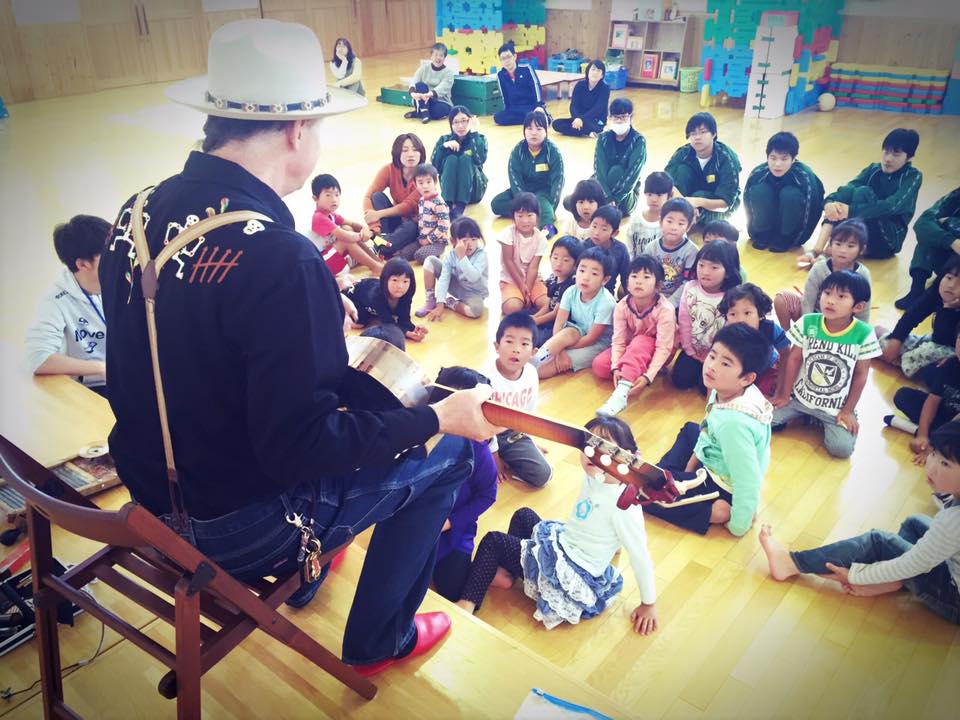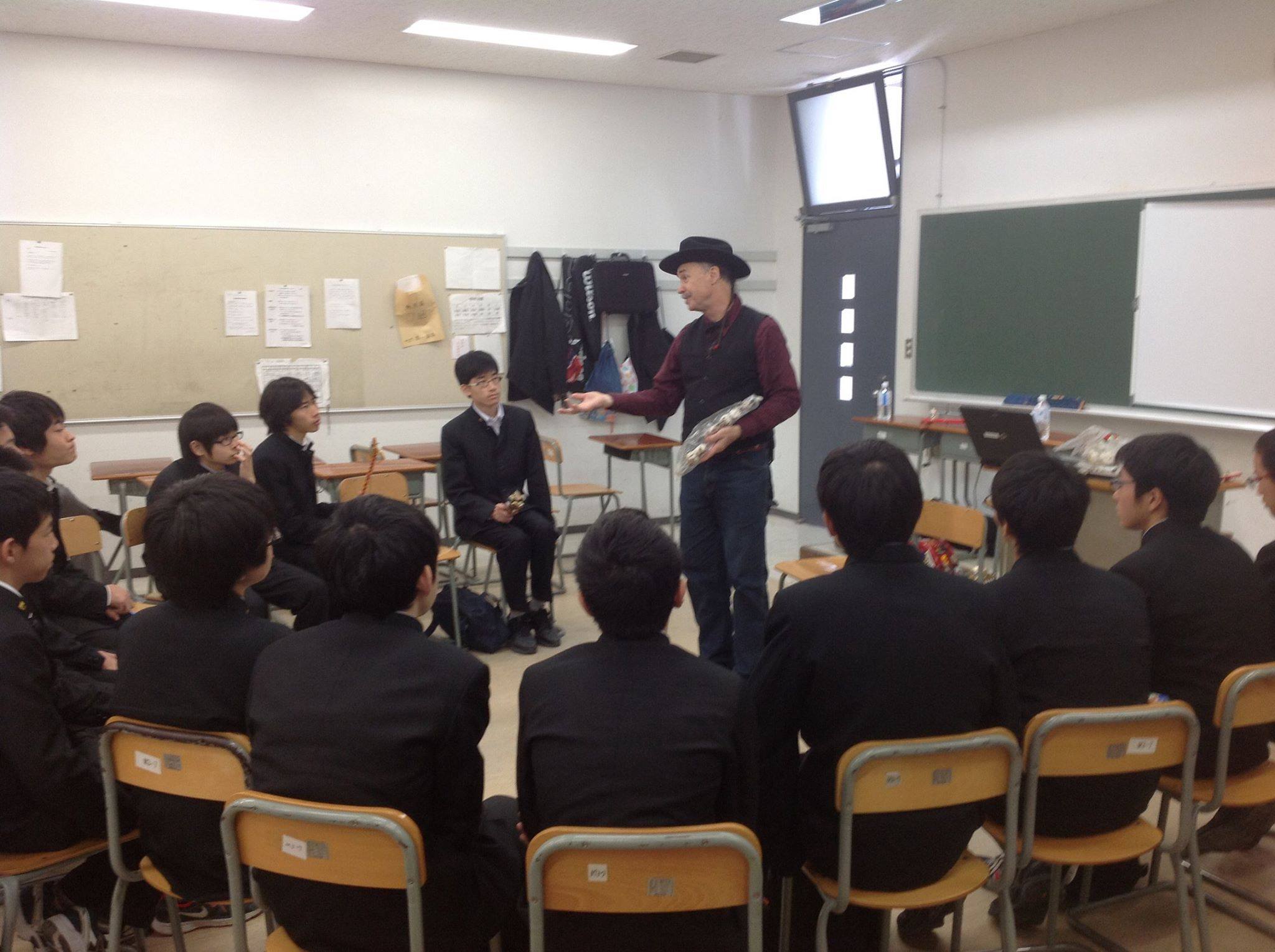 1) What is the "American Roots And Blues Work Shop"?
"Rambling Steve Gardner American Roots And Blues Work Shop" is an American Musical Over-view of the life and times that shaped American blues, jazz and rock'n roll from the 1800's to the 1950's.
2) Rambling Steve Gardner's American Roots And Blues performances are not just plain lectures, but involve audience participation and interaction combined with a hands-on music performance with stories and tall tales. The program approximates the following:
It starts with the showing of a DVD of photographs of Mississippi while everyone is gathering and getting seated. These are B & W images of Mississippi from my book, RAMBLING MIND. The images are of cotton fields, people, places, bluesmen and blueswomen.
A general overview of the "Land Where the Blues Began", to borrow from Alan Lomax. The idea is to let the students "see" the music as well as "hear".
This is followed by an introduction of a blues tune or two, played on a resonator guitar.
From there we begin to work backwards through time and place.
Next the introduction of cotton, field hollers, clapping and finding "the beat", music on some of the several homemade instruments brought along for some "hands on" playing by the students as the instruments are passed around. More tunes are played to support speaking points.
Finally some students are invited to "join" in playing a song using one of the homemade instruments.
3) What kind of space works best? Any specifications for equipment – mics, projectors, etc.?
Hall is fine as long as you have at least TWO mics and some sort of projector that will play a simple DVD.
The mics, one for vocals the other for the guitar and other instruments should be on a stands.
I would also like a tall stool or tall armless chair and a small table to put my gear out on.
For a classroom, then an armless chair and a room equipped with a projector.
Part One American Roots and Blues Music


This lecture starts with a simple explanation of the origins of American roots and blues music from its early 1840 beginning in the cotton fields of the Mississippi Delta as it was sung by black slaves and poor whites as field hollers, work songs, spirituals and prison songs, country reels, murder and Anglo-Scottish ballads and dance music.


Important points:
—"The Beat"—-heart, hands and feet, sticks and stones —"Rhythm"—-hand clapping, wind and water falls —"Voice" —"Bird & Animal Calls"— hunting and the development of early musical instruments —"Flutes, Whistles, Bows" —"Drums" —"Everyday Sounds, Weather, Climate, Geography"—effect on music and story telling —"Chants, Field Hollers, Work Songs" —"Drums and Shakers with strings" — Goard Banjo, 4-5 stringBanjo —"One String"— Diddly Bow, Can Guitar, Cigar Box Guitar, Six String Guitar —"Music effected by Transportation"— Walking, Horses, Wagons, Rivers and Rail Roads, Automobile, Airplanes

Important Names:

W.C. Handy, Bessie Smith, Blind Lemon Jefferson, Lead Belly, Charlie Patton, Son House, Blind Willie Johnson, Skip James, Robert Johnson, Muddy Waters, Jimmie Rodgers, Hank Williams

Genre: Roots Music, Spirituals, Blues, Country, Blue Grass, Jazz, Rock & Roll, Hip-Hop as well as Classical etc.

Discussion on how roots and blues music developed out of the flat hot Mississippi Delta was changed as it traveled (with the freedom of movement brought on by 1865 post American Civil War) from geographic region to geographic region within the USA; along with a new access to musical instruments for the general population- since slaves were not allowed musical instruments or signaling devices of any kind and poor whites generally could not afford them prior to the American civil war.

The lecture on development of this musical art form will include a short explanation as well as examples of some early musical instruments including: the human voice, animal calls, simple flutes, one stringed instruments, bottle top noise makers, washboards, banjos, resonator guitars, harmonics and drums.

Part two American Roots and Blues Music

A short lecture introduction to a few important early Roots and Blues performers from: band leader W.C. Handy, know as the Father of the Blues; Delta Blues Legends Charlie Patton, Tommy Johnson, Skip James, Son House, Robert Johnson, Muddy Waters, the Mississippi Sheiks; Blues shouter Bessie Smith; Texas Blues Legends Blind Lemon Jefferson and Lead Belly; Piedmont greats Blind Willie Johnson and Blind Blake; Jimmy Rogers the Father of Country Music and Electric blues man, B.B. King. Introduction to some blues myth such as: selling one's soul to the devil at the cross roads; "Mojo"; use of magic and fortune tellers. As well as a short over view of general themes found in roots and blues music. These include: lost love; freedom; money; mojo; luck; hard times; drinking; prison; death; redemption.

If time permits a short explanation and musical introduction to W.C. Handy's tune "St. Louis Blues"; Robert Johnson's "Cross Roads Blues"; Jimmy Rogers "Any Old Time"; Blind Willie Johnson "Motherless Children" and Elmore James great version of "Dust My Broom" which are vital and still very popular today.


1) Name of Program

Lessons from THE GIVING TREE-Music, Art & Language

2) Person in charge

Rambling Steve Gardner American Roots & Blues Musician Workshop members: Kermit Carvell writer/videographer, Jun Hasegawa artist, Hisa Nakase teacher/musician

3) Contact Information:

ramblingstevegardner@gmail.com

4) Goal of the Program

Our goal is to offer a program (series of programs) for elementary age students (4th-5th grade) through music, art and language based on the book "The Giving Tree" by artist Shel Silverstein. We would like to reach as many students as possible (50+ each event) with a desire to perform in community centers, after school programs or kindergardens. After students have been exposed to our program of music (singing/performance), art (making art expression t-shirts or badges) and language (reading/vocabulary) we hope that students will come to understand the importance of caring, reading, music, art, volunteering, international communication and GIVING.

(5) Plan and content

Program for elementary age students (4th-5th grade) based on "The Giving Tree" by artist Shel Silverstein. (1) Reading/Introduction of the book in Japanese and English with useful vocabulary. (2) Discussion of the images contained in the book. Art Question: What is YOUR Image of GIVING? This is blended with the idea of hearing and seeing COLOR. Students are challenged to give COLOR to the music that is played for them and to come up with sounds for other images they are presented with. (3) Based on the images of NATURE, SHARING, GIVING students design and then make "quick dye" t-shirts with the help of Jun Hasegawa or can badges. (4) Simple Refreshments (5) Sing along concert with songs based on the GIVING TREE. (Call response song: "Hole in My Roof, Whose Going To Help Me". (6) Students present their T- shirts or badges to the group, introducing themselves and have the opportunity to talk about their experience.

We will video and photograph these events with plans to publish them in the news, social media as well as on youtube. Copies of the images will be sent back to the schools/centers where the events were held.

7) Term

Our programs will depend on school schedules but we would prefer the spring or fall. (March-April-May OR October-November)
Fukushima, Japan Art/Music Workshop
Taylor Anderson Memorial Fund Music/Art Workshop